Cant get any better than this can it?
This is Ranking #4 OrangeFruit being a level 250. LOL. Anyway yeah. Orangefruit. (me).

It rises from level 200 - 202 then boom 250. :3 then some other level 250 things. Post your times in maple right here!
Level 200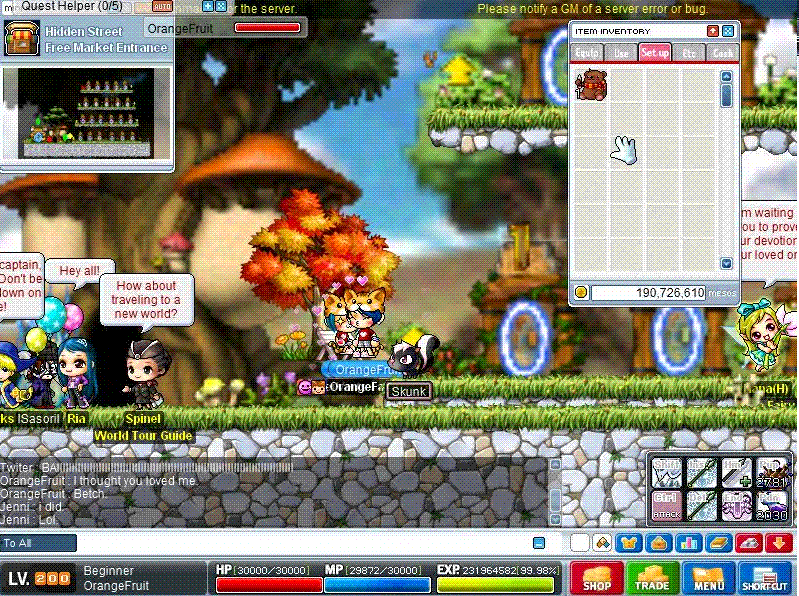 Level 202
Level 250!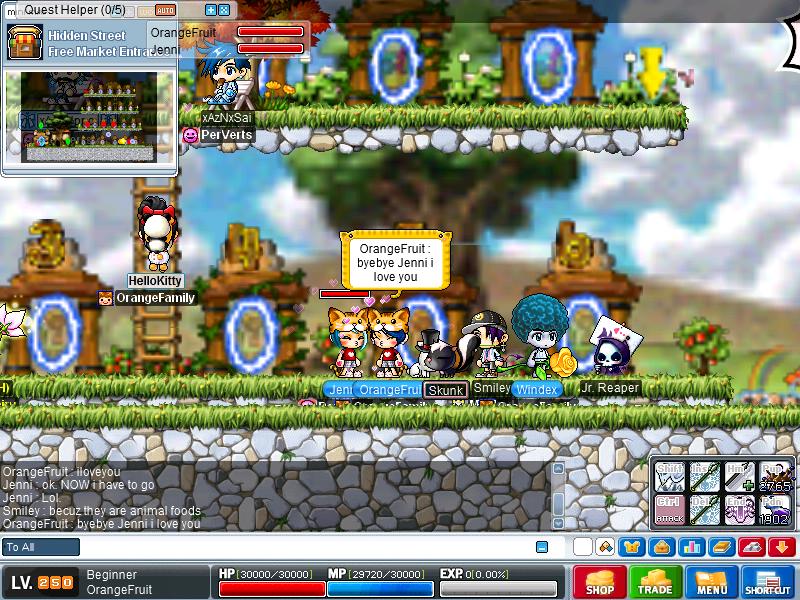 My random scrolled items:
Stormcaster gloves 4
Facestompers 2 (Major Fail at scrolling)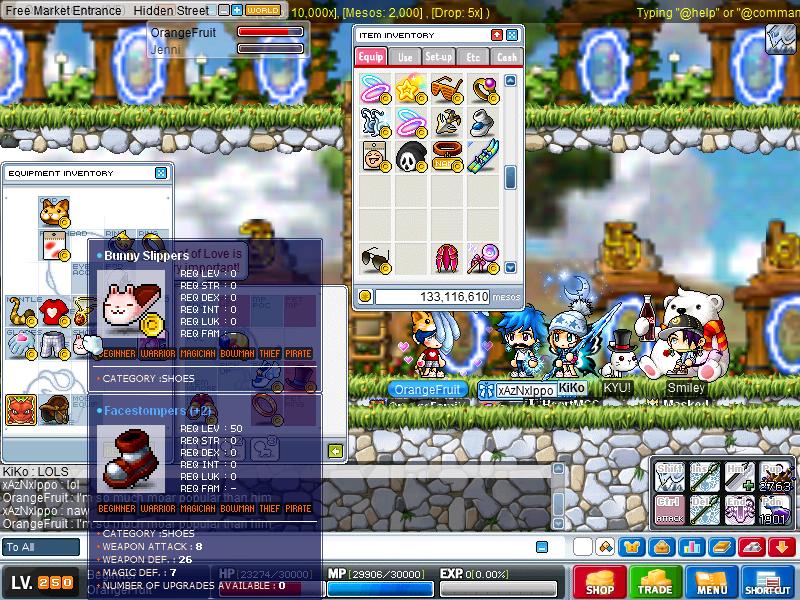 Pink Adventurer cape 4 (Not too bad!)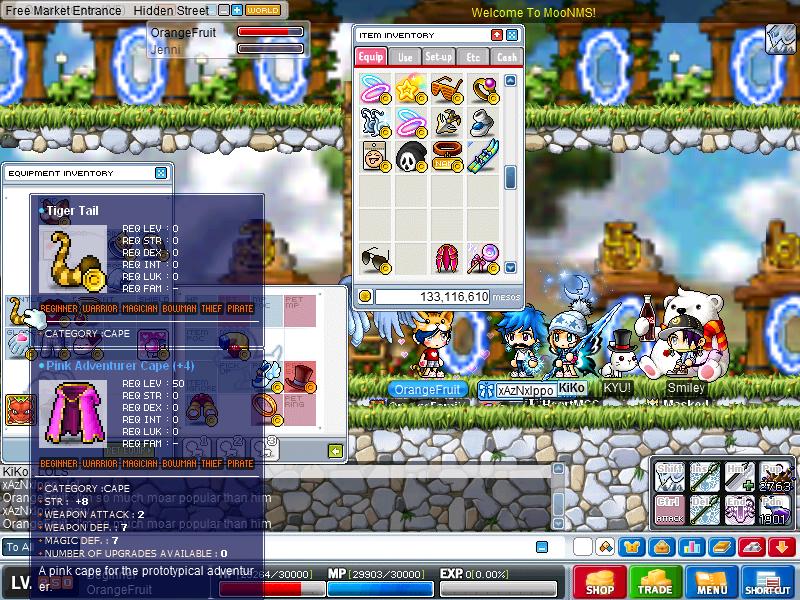 My uber okay stats:
Stats!
Other random Orangefruit type things i did:
Reaping somones pet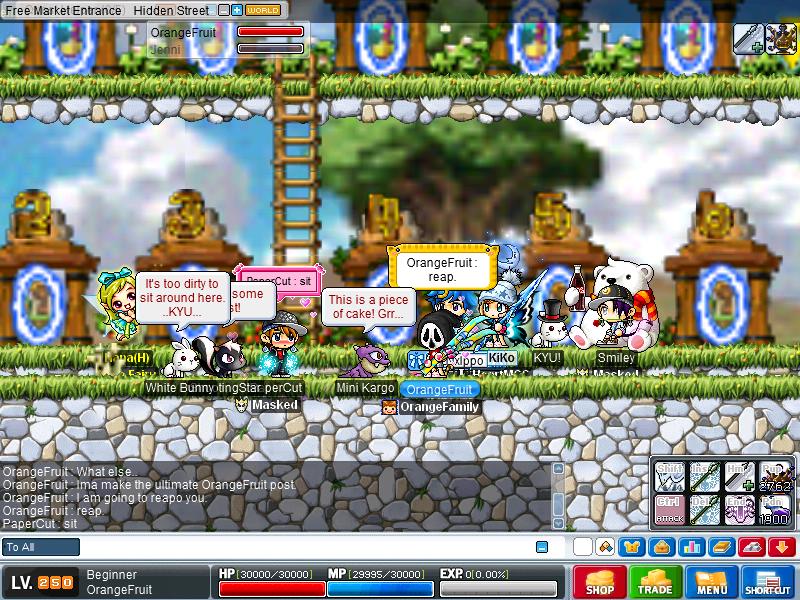 Dragon Roar x3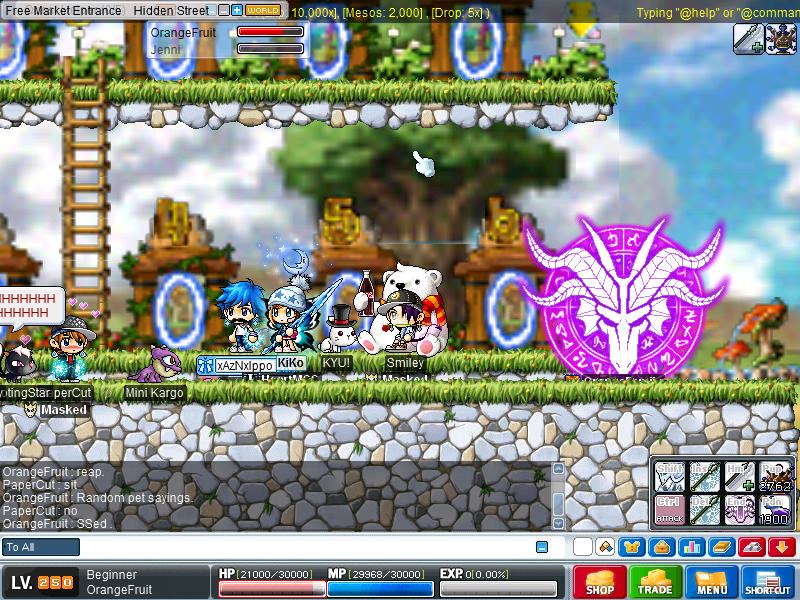 KiKO giving me 10 awesome mesos.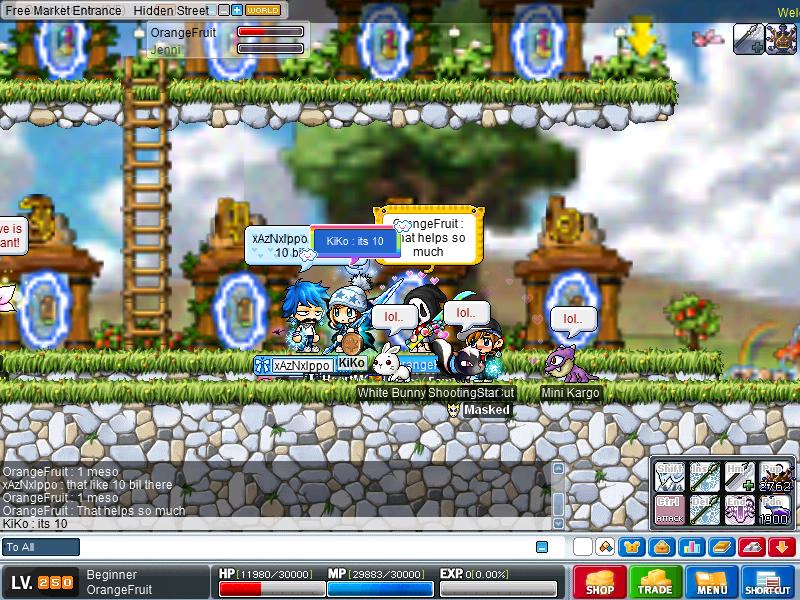 Me face to face with a Silver Slime
Thats all foar now! Hope you like this post.